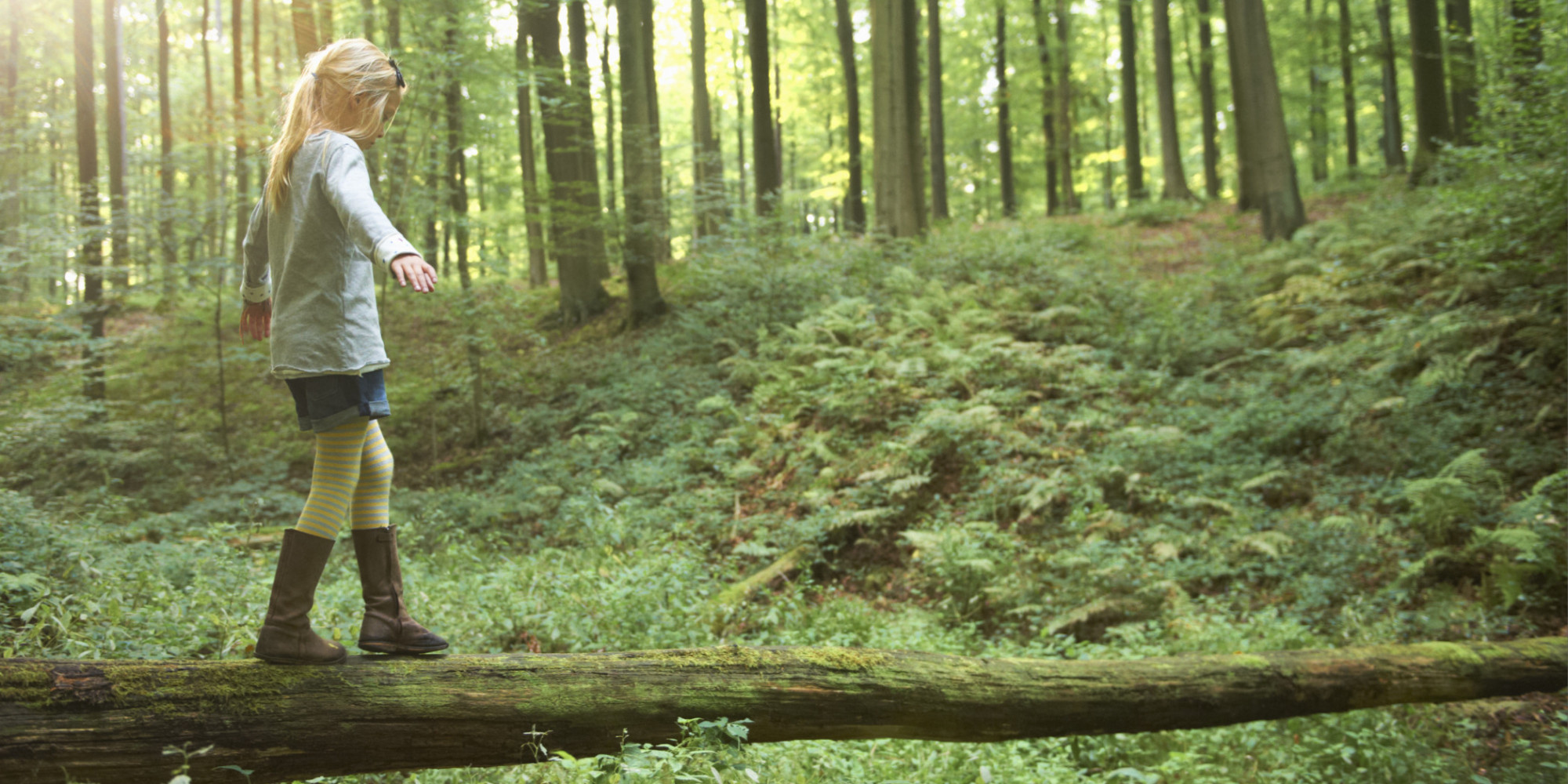 No matter what happens in life, we are guaranteed some consistent beauty in this world. A blue sky unless it's cloudy or artificially shrouded. And lush greenery, for the most part. The world is bursting with vibrant color and the greens in particular can whisk us into tranquility especially if we take the time to pull the plug on virtual reality and connect to the most stable reality available to us – Nature. (The blind can plug into this beauty even if they cannot visually witness it.)
See: Do You Daydream? You Are An Intelligent Person, Study Shows
Sadly, children in the Western world may go for insane periods of time without playing in – or even seeing – green, natural surroundings. They may be trapped in schools that are high up and offer only bleakness outside the windows they stare out of. They can be carted on big buses that take highways to get to their sub-developments or apartments. They have hours of homework inside stuffy homes and later they may "escape" with television, Internet and screen time before they finally slip off into sleep. The only nature they may interact with is the fantasy of their dreamscapes.
Additionally, there are an alarmingly high number of parents being arrested for letting their children play outside.
For the first time ever…
A study emphasizes that "this is the first time that the impact of lifelong residential exposure to green spaces on attention capacity in children has been studied," said Payam Dadvand, ISGlobal researcher and first author.
A previous ISGlobal study already indicated that green spaces within and surrounding schools could enhance cognitive development in children between 7 and 10 years of age. In the current study, the authors expanded on this finding by evaluating the impact of greenness surrounding all the residential addresses of children since birth and characterizing cognitive development at earlier stages in life.
The analysis, published in Environment Health Perspectives, was based on data from 1,500 children of the INMA – Environment and Childhood Project cohort in Sabadell and Valencia, collected during 2003-2013. The ISGlobal team analyzed residential surrounding greenness – at 100, 300 and 500 metres distance- at birth, 4-5 years and 7 years of age.
Two types of attention tests were performed at 4-5 and 7 years of age. The research shows that children with higher greenness around their homes had better scores in the attention tests.
These results "underline the importance of green areas in cities for children's health and brain development," says Dadvand.
Jordi Sunyer, study coordinator and head of the Child Health Programme at ISGlobal, points out that "the possibility that exposure to different types of vegetation might have different impacts on neurodevelopment remains an open question."